Self Care - Idea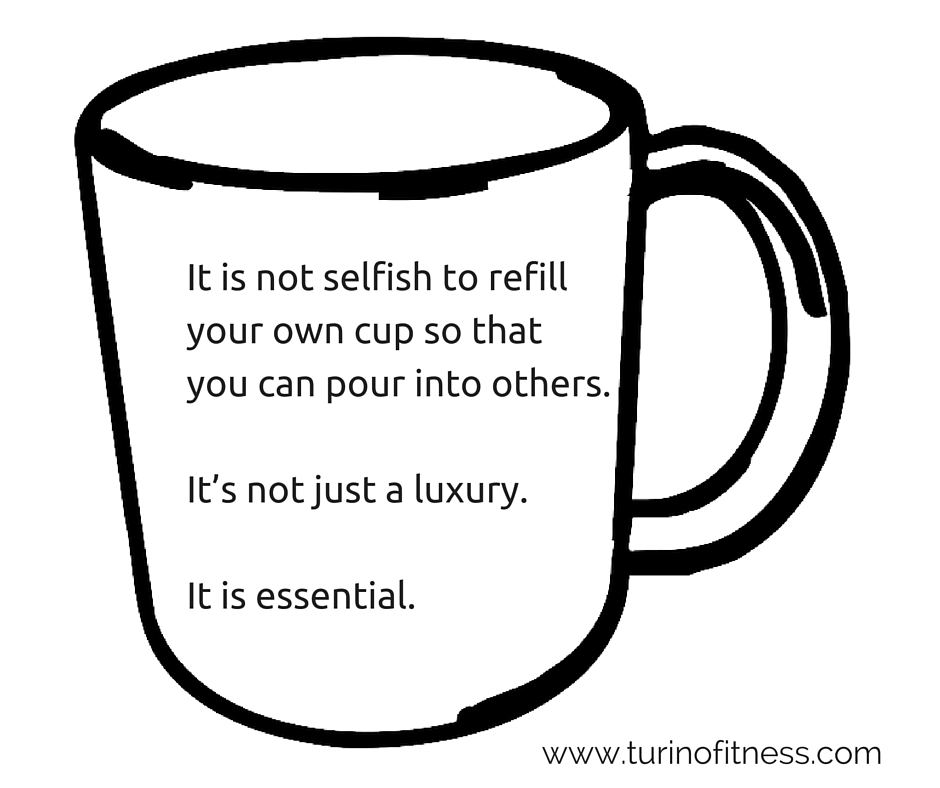 This month, challenge yourself to do ONE small thing each day to show yourself love and care. One small thing.
Each day.
Don't let the things that normally stop you from self-care get in your way. (In yoga teacher training, we call those 'confusion strategies' - things that we design ourselves to hinder our own growth, care or understanding.)
Step sweetly out of your own way and do this for your highest good.
Be creative!
Pedicure too expensive? - Lotion your feet. No time for yoga? - Take 3 deep breaths during your day. Can't make time for exercise? - Drink one more glass of H2O each day.
Sometimes people say they don't have enough money for self care...self care doesn't have to cost a thing. https://turinofitness.com/2016/02/09/self-care-month-i-cant-afford-it/
Here's the invitation - Make yourself a priority in your own life.
You're worth it.
Namaste:) S